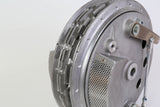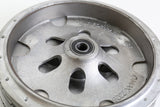 CERIANI TYPE
Ceriani 4LS DRUM BRAKE
Celiani drum brake
Celiani's 230mm4LS brakes, hubs and plates are both made of aluminum.
We have a lot of experience in classic races overseas.
The spoke is 36 holes.

Axle system is 17mm.

Rim spokes are not included in this product.

Torque rods and wires are not included.

This product cannot be returned or replaced for special parts dedicated to competition.
※ Free shipping
※ Price shown is tax-excluded