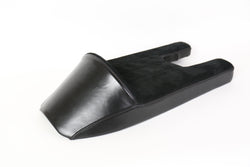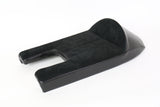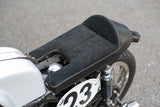 Jimihen Racing
FEATHERBED SEAT
Original seat for feather beds
It is an original seat for feather beds.
It is an original seat of the Jimi Hendrix racing that I produced from a seat base in reference to a seat of Manx of the 1960s. It is designed for Wideline.
The seat bass is produced with aluminum sheet metal not common FRP and is very lightweight. The bearing surface other than prepared buckskin, it using the hose leather of the all real leather is luxurious made. The hose leather is finished in a classic taste by leather of the wild finish produced by domestic tannaim.
I am going to begin to sell it of the preparations for mass production now in about the autumn of 2020.
※ Free shipping
※ The sticker price goes without tax